Why Teachers Should Use a Plagiarism Checker?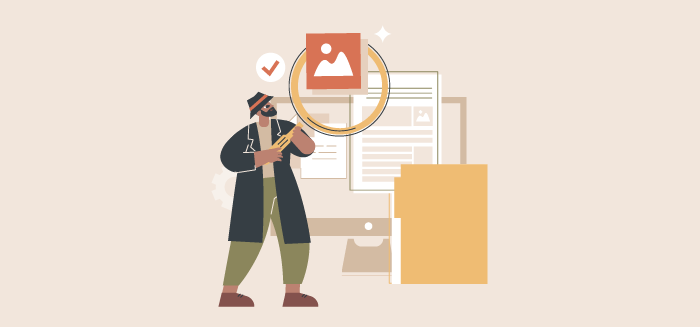 Views: 1258
Reading Time: 15 Min To Read
Uploaded On: January 14, 2023
The advancement in technology offers great help for writing articles and papers. Students can use modern tools to find authentic and accurate information about the specific topic assigned by their teachers. Many students misuse these tools and start copying others' work to complete their tasks. Copying already published content is an unethical and illegal activity that can cost you a lot.
Students may get into big trouble if they are found committing this crime. Educational institutes have introduced serious penalties for plagiarism. For example, awarding plagiarists with F grades in the subject or suspending them from college for the entire semester. But, the innovation in technology has offered various smart ways for students to copy the information of others without getting caught. Therefore, it becomes important for teachers to find excellent ways to help students.
Plagiarism Checker: A Reliable Way to Detect Similarity in Students' Work
Just like students, teachers can also take advantage of modern technology to find plagiarism in their student's submitted work. They can use an advanced plagiarism checker to find any duplication in their student's work. The availability of an online plagiarism checker saves them from following any complicated process. You only require to upload the textual information on a plagiarism detector tool. The facility will compare your entered textual content with the billions of journals and web pages and highlights the plagiarized content.
The other prominent advantages of using a plagiarism checker for teachers are shared below.
• Enables Assess Students' Work Effectively
Using a plagiarism checker helps teachers to assess their students' submitted work. This utility helps them to find any duplicated piece of information in the assignment or research paper. The best part of using an AI-based plagiarism checker is that it offers accurate and reliable results. The facility also helps in identifying any rephrased or identical sentences in the content within no time.
• Offers Percentage Wise Results
An advanced plagiarism checker shows you the percentage of unique and plagiarised material in the submitted document. This information helps teachers to evaluate students' performance and find out the areas where changes are required. This web-based duplication finder also includes additional features like sentence-by-sentence plagiarism checking. This feature will help you find out the exact point or sentence that is copied from another source.
• Supports in Detecting Inappropriate Citation
To avoid plagiarism penalties, academic writers must know how to properly cite the source of information. Inappropriate citations will lead students to face unfavorable situations. It will also make students stand among plagiarists. Therefore, it is inevitable for teachers to guide their students about proper styles of citation. Students can examine if they have cited the information properly using recommended style guides like MLA, APA, or Chicago.
• Helps Discover Sources of Information
An advanced plagiarism checker also gives the source of duplicated text. This feature saves instructors from wasting their time on finding the original source of information manually. Teachers can use this information as a piece of evidence. They can present it to the examination community or students directly while discussing the matter.
• Bottom Line
In the last analysis, the information we stated in this blog post would have guided you about the significance of an advanced plagiarism checker for teachers. Teachers can easily find duplication in their student's work, discover the source of information and determine the performance of students with the help of a plagiarism checker. Furthermore, the utility saves them from following any outdated manual methods of detecting duplication. You can visit the plagiarismdetector.net to check plagiarism in your students' submitted work and generate detailed similarity check reports free of cost.