Effects of Plagiarism on Digital Marketing Campaigns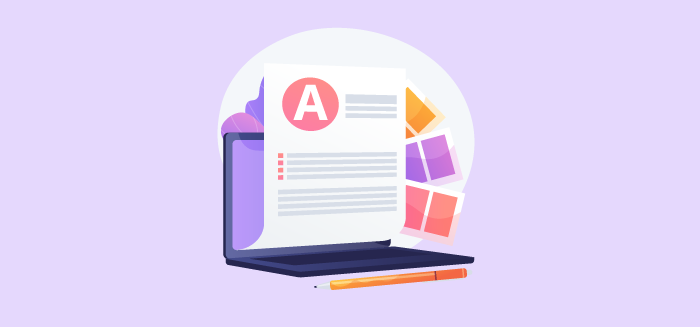 Views: 1258
Reading Time: 15 Min To Read
Uploaded On: March 30, 2023
Those days are gone when businesses could attract their targeted audience using conventional strategies. In this competitive world, it is exceptionally challenging to outshine your rivals and grow your business. The traditional ways of appealing to the targeted audience are outdated now. It becomes essential for businesses to opt for all possible ways that can help them engage a broad audience and promote their products effectively. The use of digital technology to advertise your brand is a perfect option that allows businesses to attract an audience and convert them into potential customers. This practice can prove to be a real game changer for businesses and help them enhance their sales in a short span.
Digital marketing allows businesses to promote their products and services without spending a huge amount of money. Most online platforms offer businesses to advertise their products free of cost, giving them an opportunity for startups to compete with the giants of the market. However, getting the required results from digital marketing isn't as easy as it appears. Crafting content that can attract and engage a targeted audience requires excellent content creation skills. Moreover, maintaining the uniqueness of the content is another crucial factor that must be followed to get the desired output from your digital marketing campaigns.
In this blog post, we will discuss the effects of plagiarism on your digital marketing campaign. Therefore, we suggest you read this post till the end to learn the consequences of plagiarism on your online business promotion campaign.
Major Effects of Plagiarism On Digital Marketing Campaigns
Plagiarism is a severe issue that can ruin the efforts of individuals completely and destroy their careers within a short span. This unethical act is a clear breach of ethical norms of content creation in which copycats steal the work of others and present it as their creations. The instances of plagiarism are not confined to any particular field or sector. But, the consequences of this unethical act are almost similar everywhere. As a result, plagiarists have to bear severe penalties that often cause serious damage to their reputations.
In digital marketing, plagiarism can destroy the overall efforts of the marketing team. The advancement in technology provided people with an easy way to check for plagiarism in any suspicious text instantly. The availability of an advanced plagiarism checker offers a helping hand to all of us in tracking down instances of duplication in any written content.
Using this facility, users can easily find out the similarity in the content you upload on social media or your website. Websites or brands that use duplicated content to promote their products often fail to impress their targeted audience. Also, there are chances that your targeted audience will start questioning your brand's credibility and genuineness.
Plagiarism is like a plague that can destroy your digital marketing campaign. Here are a few examples that explain how piracy in the content will harm you.
• Decrease Organic Traffic
Improving traffic on your website is the most challenging and time-taking task that requires consistent efforts and a unique SEO strategy. Moreover, appealing and high-quality content is another prerequisite for platforms that have the desire to enhance genuine traffic. However, uploading duplicated content on your site may disappoint your visitors. Every digital marketer needs to understand that there is no space for piracy in this digital world. Online users prefer original, unique, and engaging ideas. They don't like visiting platforms that steal the content of others. Instead, they simply move to other possible options.
According to research, online users generally take 7-8 seconds to evaluate if they like the content of a site or not. Therefore, duplication in your content may lose your chance to attract your targeted audience and convert them into potential clients. Also, you will get a prominent decrease in your site's organic traffic due to plagiarized content.
• Disturb the Brand's Reputation
Earning the appreciation and trust of the targeted audience is the desire of every brand. This desire to win the respect of people often leads businesses to invest an extensive amount of resources in producing the best quality products or offering flawless and unmatchable services. But what if we say that the reputation you make in the industry after the continuous struggle of years can vanish in no time? Won't it be a nightmare for you? Unfortunately, yes! Plagiarism in your marketing content can damage your brand's reputation.
The internet population is extremely informative and appreciates the legitimacy and genuineness of a business. If they find similar content on different platforms, they may start digging deep to check which brand is legit and which one is duplicating others' work.
In case your audience is not confident in your content marketing content, it may ruin your reputation as a brand. Duplicating others' ideas will make you lose customers and leave a bad reputation for all those who haven't even explored your products or encountered your business.
• Penalties from Search Engines
Stealing the work of others and using it as your own creation is an intolerable offense that can cause serious destruction to a brand's fame and integrity. Sharing duplicated content on online platforms also makes a brand vulnerable to penalties from search engines. Many of you already have an idea that search engines have a zero-tolerance policy for plagiarism and take serious action against the sites that have plagiarized content. As a result, your website may get thrown to the bottom of search engine results in pages or even deindexed from search engines.
This will lose all your SEO efforts and ultimately cause a severe reduction in your site's traffic. Therefore, it is essential to upload only fresh and unique content to get desired results from your digital marketing campaign and avoid any harsh consequences.
How Do We Avoid Plagiarism in Content?
The easiest way to prevent plagiarism is to make efforts to craft unique and fresh content yourself. Instead of duplicating others' words and ideas, using your own creativity to generate appealing ideas and writing engaging content is a practical way to counter plagiarism.
Here are a few important suggestions that will help you avoid plagiarism effectively.
• Rephrase Published Text
Paraphrasing published material instead of copying saves you from the charges of plagiarism and helps you avoid any punishment. Paraphrasing is a process in which writers rephrase published or unpublished content while keeping the actual meaning intact. This practice helps write unique content without doing any deep research. However, excellent vocabulary and good grammar knowledge are required to rephrase a text appropriately.
If you are non-native to the English language and don't have excellent writing skills, then it might be strenuous for you to rewrite content perfectly. But, there is no need to worry about as advanced paraphrasing tool allow you to rephrase text without typing a single word. Simply paste any written text you find attractive and relevant to your marketing campaign on the paraphrasing tool. The tool will automatically restructure the text by replacing words with suitable synonyms and provides you with fresh content instantly.
The paraphrased content can be shared or uploaded on any web-based platform without any fear of plagiarism.
• Check for Plagiarism Before Publishing
Ensuring the genuineness of your crafted content before posting it is a helpful way to avoid instances of plagiarism. Using an advanced online plagiarism checker can support you in this regard. A plagiarism checker like the one available on this platform is based on advanced algorithms that compare entered text with millions of web pages, journals, and articles to find the same text. If any similar text is found, the tool will highlight it, which enables you to rectify or eliminate it to avoid plagiarism.
The best thing is that users don't have to acquire any special skill to use an advanced plagiarism checker. Simply reach on this duplication finder tool, enter the text, press a few tabs, and the tool will automatically scan the text and share if any duplication is found. Of course, you can also check for plagiarism in the text generated by the article rewriter to prevent any unexpected situation.
Final Words
In the last analysis, plagiarism is a serious offense that can damage your digital marketing campaign in no time. The information shared in this blog would have helped you learn about the negative effects of plagiarism on a brand's marketing efforts. But you can easily avoid such unwanted situations by following the suggestions above. In addition, the use of advanced tools like plagiarism checker and paraphrasing tool will be of great use in avoiding plagiarism and generating appealing, engaging, and unique content.