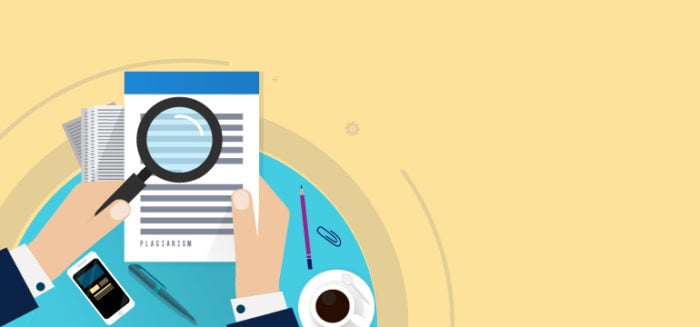 November 14, 2019
Grammar Checker – The Ultimate Solution
Most of the people love to play with words, just like me, but write those words in its most exceptional way is a bit difficult. To get into the heart of your audience, it is necessary to pitch with perfect grammatical structure, and it must be error-free from every aspect. Your grammatical structure will not just let your words to depict your ideas, but you will also be able to earn a good reputation. Even though grammar is only one aspect but it contributes a lot in the overall aesthetical look of your content, and that's why grammar is an essential aspect of a good piece of writing.
Word Processing Programs
The word processing programs have contributed to the progress of Natural Language processing programs. A lot of people out there deal with word processing and ever since they were looking for a solution to their spelling and grammatical errors.
Many grammar check software are available in the market. Their primary purpose is to correct all the writing errors while you are typing article, essay, thesis, documentation or anything else. It's understood that a composition based on English grammatical structure is more desirable. It ensures that write has conveyed its message to the reader in the right way or is lacking the basics of communication methodology.
The word processing programs these days has included default grammar checking software into their applications. And they have become the standardized versions to check grammar, but they cannot be considered as an authority to grammar check programs.
There are a lot of different versions with more advanced options available in the market. It's true that build-in grammar checker programs in the popular word processing soft wares like MS Word or WordPerfect are not that much reliable, but external grammar checker sources are more advanced even some of them can be integrated with MS Word as well. Such programs also have android and iOS versions; they can clear grammatical errors in chat and emails as well.
Important Tool For Professional Conversation
This software has enabled students, webmasters, content writers, and other professionals to write an plagiarism and error-free composition. The corporate world has benefited a lot from these tools as they can now clearly convey their messages inside their company, with their clients, and with other companies as well. It has also done an excellent job for non-native English speakers. As now they are even more proficient in crafting some excellent pieces of writings. It has brought people and different cultures even more closely.
Beneficial Tools To Check Grammar
If you are a content writer, student or anyone related to writing different stuff, all of these grammar checker tools are essential for you. You can find a lot of grammar checker tools online; most of them are not that good to use. So, you will need to put some effort into finding a helpful grammar checker. Search engines are there to fetch appropriate results for you. Also keep in mind that before choosing a grammar checker, look for the features they are offering. As different pieces of writing have a different writing style. For example, if you are writing an argumentative essay, its sentence structure is a bit different from a persuasive article. So before making a decision and spending your time checking grammar make sure that whether they suit your needs or not.
You can find paid and free grammar checkers; some are expensive while others are cost-efficient. So, if you are willing to buy a premium grammar checker, make sure to check your budget. Well to be honest in the field of software, price determines the quality of software. So, if you are conscious about your grammar, then spend some money. The software will correct all your grammatical mistakes in no time. Some of them also enhance your vocabulary and add more value to your content. So, next time if you write something, make sure to check the grammar of your content. It will take no time but will improve the overall quality of your article. You can even improve your grammar!