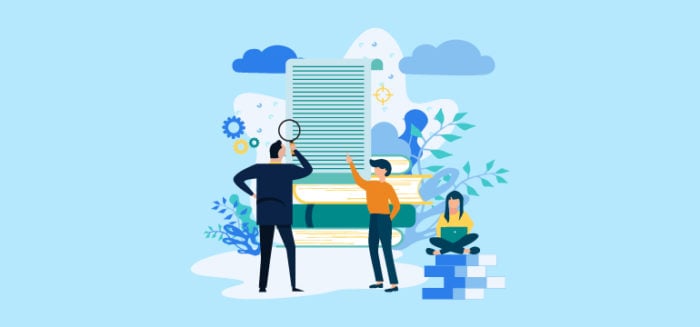 September 12, 2019
Guest Blogging Still an Integral Part of SEO?
Back in 2014, Google's Former Head of Web Spam Matt Cutts pronounced that Guest Blogging is no more a useful tactic for link building. You might have forgotten his statement, let me remind you what he exactly said: "Okay, I'm calling it: if you're using guest blogging as a way to gain links in 2014, you should probably stop."
Almost five years have passed since Matt's proclaimed that guest blogging is no more a useful way. But now in 2019, we need to know whether guest posting has died or still an effective way for link building.
Well, the answer is simple, guest posting is still alive, and people all around the world are utilizing this strategy to increase their inbound links. But the old-fashioned low-quality guest posting to sites like Ezine Articles has truly died. And they are no more useful but in fact, can have serious side effects on the overall health of your website.
But if we look deep into high-quality guest blogging, it is still the most effective way and is now ruling the SEO spectrum. It is a workable strategy to adopt and to extract maximum benefits out of it. But before executing this stratagem, you need to polish the entire process of guest blogging.
Referral Traffic from Guest Blogging
If you are looking to generate referral traffic from guest blogging. Then let me make it clear it is not possible to garner tons of referral traffic from this method. You might be thinking, how is it not possible? A couple of years ago, a study was conducted by some SEO professionals, and the results that they get were truly disappointing.
The average traffic that the blogs were getting from more than 250 guest articles were only 50 visitors. Normally you would pay $0.30 per click for Facebook advertisements to run a paid campaign for blog articles. To get 50 clicks on your blog, you will have to pay $15. And that is far less than the cost of guest blogging.
And along with that, the process for guest blogging is not only intricate but time-consuming as well. You will have to find a blog with high domain authority and traffic as well. After that locating the email address of the owner is a tiresome task. You will have to pitch them if they agree then brainstorming and writing a guest blog is the most difficult task. Because delivering high-quality content is not a laborious chore. So, better not to utilize guest blogging as a way of generating referral traffic to your site.
Effectiveness of Guest Blogging
If your site has got enough quality backlinks from guest blogging, then your domain authority will also increase. As your site will become reputable in the eyes of Google because. The linking of your site from other online sources indicates that you have goodwill in the digital sphere. Along with that, you will also be able to build good relations with webmasters. It will help you out in building your PR. If they have a good influence over the web. Then you can ask them to mention your site on their social media posts and other related digital channels.
How to Write a Guest Blog?
Writing Guest Blog is not a difficult task. All you have to do is to brainstorm different ideas and utilize them for writing a great guest blog post. You can add keywords in it for optimization. Along with that, make sure also to send relevant visual graphics, if the webmaster is accepting. It will let them know that you are professional.
Conclusion
Guest Blogging is not an old-fashioned way; it is still utilized by many webmasters to increase their site's domain authority and to pass link juice to their site from other webpages and sites. If you aren't utilizing this way, then you should immediately strategize your moves for guest posting.