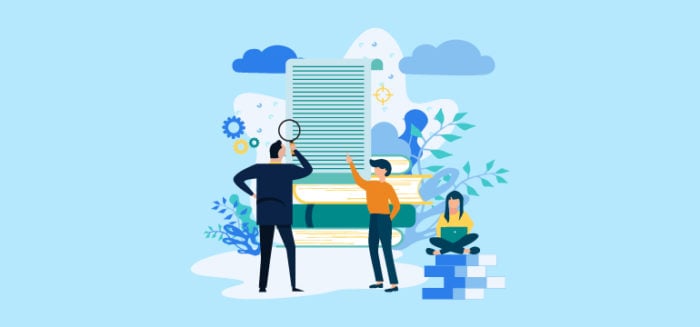 February 20, 2019
Plagiarism Checker in a self-guided society
These days as almost everyone have ingress to use the internet, and most of us instead of going somewhere prefer learning online. Students who get assignments daily as homework, the majority of them insert the same topic on any search engine they use, within seconds they get the exact solution. Instead of amending or rewriting the content again as their assignment, they photocopy the same material.
The efforts of creating your articles have decreased as everything is already attainable and no one wants to do extra hard work. The article writers who are allotted with a different number of contents to write. Some of them, without thinking about once copy down the hitherto available content online. Few of them work hard as they are aware of plagiarism and its consequences, but some keep on replicating the same documents unknowingly.
As duplicating data has been made easy by the internet in today's society, the checking plagiarism has also been made undemanding. The ones whose articles consist of plagiarized material may have to face long-term adverse reactions.
Upshots of having plagiarized material
Plagiarism is copying down someone else work which indirectly means stealing someone's hard work. It is considered a crime in today's world, and once plagiarism is detected from a content, strict measures are taken. The students who get caught of having plagiarism in their assignments may have to atone several fines. They may get expelled from their institutes or may get suspension letters.
These outcomes can not only affect the present but their future as well. The article writers whose contents sometimes unintentionally matches with any other obtainable source. Their work can get refused, and which can lead to them getting dismissed from their job. It will ruin their whole career and reputation in their workplace as well as in the eyes of their colleagues.
Is the tool that can be used. It will keep you away from all these situations by providing you with authentic results.
A brief introduction to plagiarism detector
Plagiarism Detector is free to use tool which can be utilized by everyone such as students as well as the content writers. The main aim of plagiarism checker is to scan the data inserted in it and informs the user whether the content is consisting of any plagiarized part of the material or not. This tool keeps you safe from the situations that can be embarrassing for you. Plagiarism checker provides you with the percentage of plagiarized material as well as self-made material in the whole content. To make sure the content you are going to send to someone else is not plagiarized you can have hands on this plagiarism checker and to check someone else material the tool is always available.