Accidental Plagiarism: How It Happens and Ways to Avoid It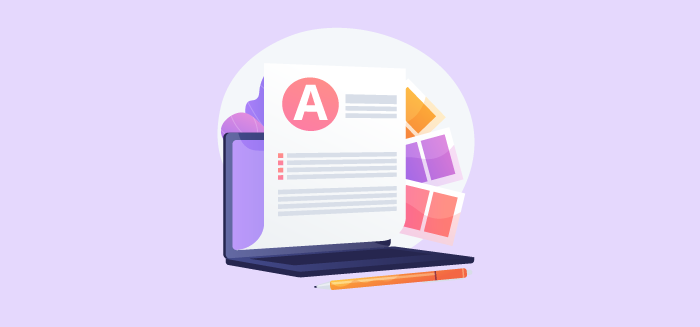 Views: 1258
Reading Time: 15 Min To Read
Uploaded On: February 22, 2023
Writing English content is a challenging and difficult task for individuals who are non-native speakers. It has also been proved through research that more than 70% of non-native speakers find it hard to write assignments in the English language. The unfamiliarity with the grammar rules and poor writing skills often cause serious problems for them. However, the real problem starts when students are asked to deliver well-written and unique assignments within a short span. This situation isn't limited to academics only. Many writers often face this issue when they have to write content on similar topics repeatedly. The chances of accidental plagiarism become extremely high in such situations.
We all know that plagiarism is a rising concern in recent times that has spread in almost every field of life. Stealing others' data without their consent and presenting it as your own work is an unethical and illegal activity. However, there are many instances where writers don't intend to copy anyone's content. One thing is clear: plagiarism, intentional or unintentional, is a crime and can lead an individual to serious consequences.
The primary question that comes to mind here is what accidental plagiarism means and how it's different from any other type of plagiarism.
So, let's start the discussion by discussing accidental plagiarism.
What Is Accidental Plagiarism?
Accidental plagiarism occurs when a writer unintentionally duplicates previously published content in the new text. This mainly happens due to negligence, missing quotation marks, poor citation, or inappropriate rephrasing. Accidental plagiarism counts as plagiarism which is a punishable offense. Therefore, it is essential for every writer to check for plagiarism before posting it or sharing it with their clients to avoid consequences.
The instances of duplication of others' text are mostly found in academics, where students need to collect relevant information regarding their assigned topics and use them to write research papers and academic assignments. However, many of them unintentionally use the same phrases or sentences without appropriately citing the source, which ends up as plagiarism.
Why Must Writers Follow the Best Ways to Avoid Plagiarism?
Creating quality content requires extensive effort and dedication. But giving your best will surely help you to create inspiring content for your readers. The content has various types like academic assignments, thesis, blogs, articles, and product descriptions. But, the chances of accidental plagiarism remain there as a possibility.
Many students don't find it unethical to copy someone's content, as they are reusing their work. However, restating your already published work without citing yourself will also cause plagiarism. Therefore, it is essential for all writers to take appropriate steps to avoid plagiarism and create unique content.
The following suggestions will help you avoid instances of accidental plagiarism effectively.
Ways to Avoid Accidental Plagiarism
● Write Yourself
As a writer, you are responsible for your own creation. Keeping the genuineness of the text is the foremost step that should be taken seriously. Writing the text yourself is the key to avoiding plagiarism. So, collect relevant information regarding your topic from different online sources, journals, and books. It will help you to explain your understanding of the topic in your words.
● Develop A Writing Strategy
A well-written and research-based content usually succeeds in gaining the appreciation of the readers. Developing a writing strategy is highly useful in this regard. Writing quality content isn't child's play. It's not like a person wakes up, opens the laptop, and starts writing.
Accidental plagiarism comes from an improper writing strategy. Writers often prefer duplicating others' ideas because they don't put their efforts into their own statements. Taking notes, creating an outline, crafting the text, and then proofreading are great strategies to make your content more appealing. All these steps will add a layer to your content's uniqueness and decrease the chances of accidental plagiarism.
Taking notes will enable you to mark the sources on your notes, which will assist you in citing the source properly. Similarly, making an outline will enable you to develop your ideas and use them efficiently. Also, it will help you structure your essay and ensure your work is unique and fresh.
● Cite Your Sources
Giving credit to the source or author is one of the most valuable ways of avoiding accidental plagiarism. However, it has been observed that most students usually consider this step less useful and a waste of time. This mistake cost them heavily and caused serious problems for them in the end. Furthermore, missing quotation marks is another major reason for unintentional plagiarism.
A common mistake that writers make is that they cite the source after a quote but not after rephrasing others' ideas. It is important to learn that whenever you take inspiration from any other author, then it becomes essential to give credit to the source. Plagiarism isn't all about copying direct phrases or sentences, but it also occurs when you steal the concept or idea of other writers.
Choosing the appropriate citation style is also a critical part. Unfortunately, many students often face penalties for plagiarism even after citing the source just because they don't use a suitable citation style. Therefore, it is advised for professionals and supervisors to use standard citation styles like Chicago, APA, and MLA as per the content's nature.
● Paraphrase Adequately
Writing content, yourself is a time taking task that becomes difficult if you have other crucial pending tasks. However, rephrasing is an option that you can try to reduce the chances of plagiarism. In rephrasing, you learn the idea or concept of a text and then paraphrase it using your own words while keeping the actual meaning of the text unchanged.
This strategy help writers create impressive and quality content without spending a number of hours. But, if you feel that you don't have appropriate rephrasing skills and may not maintain the core essence of the text, then taking the help of a paraphrasing tool can be a practical approach for you. This online facility paraphrases the entered text itself and gives you unique and readable text in no time. All you require is to find a well-written text and then upload it on an article rewriter. The utility will rewrite it and give you a new version of the content.
● Use A Plagiarism Checker
Proofreading is the backbone of content creation that helps in finding the deficiencies in textual information. However, investing appropriate time to go through the written content is challenging, especially if the text is lengthy. But, the use of online facilities will be helpful in this regard. The use of an online plagiarism checker is advantageous in finding the duplicated text in the content. An advanced plagiarism checker also highlights any instance of accidental plagiarism, including missing quotations or wrong citations. The results generated by the plagiarism checker will help writers to eliminate the copied text and ensure uniqueness in the text to avoid any penalties.
Is Accidental Plagiarism a Form of Academic Misconduct?
Plagiarism is a serious offense in the educational sector. Most educational institutes, especially colleges, and universities, have a zero-tolerance policy for their students. If students are found committing this unethical act, can face serious disciplinary actions, including failure in the subject to rustication from the institute. But will accidental plagiarism have the same punishments? This question might be popping up in your mind. Well, plagiarism in any form is unethical and leads to serious damage to one's credibility and fame. Therefore, no matter if a student commits this awful act intentionally or unintentionally, he/she may have to face serious consequences.
What Are the Consequences of Accidental Plagiarism?
Certainly, accidental plagiarism is unintentional but still counts as academic misconduct. Moreover, the penalties for accidental plagiarism may vary institute or organization-wise. But, convincing your instructors or supervisors that it wasn't an intentional act of duplicating others' work is a challenging task.
Discussing the issue with the instructor about accidental plagiarism is still the most suitable way. Your professor knows you much better than higher authorities. Besides, many professors love resolving their students' issues and are willing to guide you in removing plagiarism from your work.
Examples of Accidental Plagiarism
Plagiarism can cause serious problems for a student or even professional writers. Accidental plagiarism is no exception in this matter. Below are a few major examples of accidental plagiarism that are found in different types of content:
● Citing the source incorrectly
● Poor rephrasing of an article
● Missing citation in rephrased content
● Changing the content by replacing words with their synonyms
● Rephrasing content without citations
● Using a quote, no citation
● Patch writing
● Duplicating other writer's words unintentionally
● Accidentally adding the same sentence in another paper
● Using the same idea form as a source
● Missing quotations
Most of these reasons can easily be avoided with appropriate attention and correct citations. Also, the assistance of a plagiarism checker is highly suggested to detect instances of duplication in writing.
Final Thoughts
Plagiarism is a serious offense that can cause serious problems for writers. Accidental plagiarism is also considered piracy and treated as a crime. The information shared above would have guided you about the consequences of accidental plagiarism. Also, the above suggestions will help you eliminate the chances of accidental plagiarism in your writing. Furthermore, the assistance of advanced online facilities like a plagiarism checker and paraphrasing tool is highly valuable in reducing your efforts and creating impressive and unique content.
We hope this blog post has guided you about accidental plagiarism and how you can prevent it effectively.