How to Protect Your Images Against Online Theft?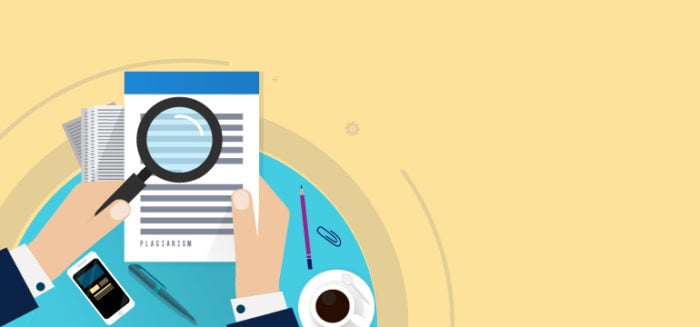 Views: 1258
Reading Time: 15 Min To Read
Uploaded On: June 2, 2022
The massive development in the web world and huge appreciation for digital platforms have given us the freedom to search for anything easily. We, being the citizens of this modern world, are witnessing a huge revolution in technology. The inventions we imagined or watched in movies a few years back can be seen in real life these days. Now, we don't have to waste our energies on performing various personal or professional tasks manually. The advent of modern utilities has made it possible for all of us to manage our tasks effectively without any hassle. Whether you talk about communication, data sharing, education, or business methods, technology is helping you in every domain of life.
The advancement in the internet has made it no uphill task for a person to access web-based facilities and find any information. Moreover, the invention of advanced devices has also enhanced the significance of the web world. Now, people prefer browsing the web to find some data instead of elutriating the books. Moreover, it becomes essential for businesses to introduce their online stores to capture the maximum audience and outshine other competitors. However, this advancement in technology has caused various serious issues.
In this blog post, we will discuss one of the most critical problems of online image theft that people often face. Here are a few suggestions that will lead you to protect your images and overcome this problem. We suggest you read this blog post to get better and more comprehensive information. 
Online Image Theft: A Rising Problem in Recent Times
Images are one of the most crucial elements of a every digital material that are essential to gain the attention of the audience. People often get attracted to a site, blog or vlog because of its appealing and catchy content, and if it is lacking in providing impressive content, then the chances of getting maximum traffic, click or views become quite minimal. This huge demand for appealing content derives webmasters from generating captivating content that can engage the maximum audience.
Images are one of the most influential components of a website that have the power to attract online users. The huge requirement for attractive and relevant images leads many individuals to copy high-quality, attractive images and use them in their own content. Clicking attractive and stunning images isn't a child's play. You need professional cameras and extensive knowledge and experience in photography to shoot stunning images. People, especially startups, often don't have enough resources to hire professionals to get appealing images. Instead, they prefer copying others' images and using them in their work without any permission.
Artists, photographers, and many site owners often complain about this severe issue and look for ways to control it. Viewing your picture that you have clicked after a struggle of days and investing a huge amount of money with another artist's title is no less than a nightmare for an artist. Therefore, they need a reliable way that can help them protect their images from online theft and make their pictures secure from these cybercriminals. Fortunately, there is a simple and easy method that can be useful in detecting image stealers and saving pictures from copycats.
Reverse Image Search: Simplest Way to Protect Images
You will agree with me that searching for anything online becomes challenging if you don't have a clear idea about it. The conventional method of searching anything online requires a clear input from the user that must be entered in the search bar. If the user isn't fully aware of what he/she is searching for, then the chances of getting the desired output results are very low. The same goes with the images; finding the platforms where a picture is uploaded is not an easy task. However, reverse image search is a helpful way that allows you to search for a picture without facing any hurdles.
Reverse image search is an advanced technology that allows you to search for similar pictures or sources of an image in a matter of seconds. You are only required to upload a picture on an advanced online image search tool, and that's all needed from a user.
Image search technology is a highly advantageous technology that helps people protect their images without requiring any professional's assistance. An advanced reverse image search provides webmasters and artists to search for their pictures and detect if anyone is using their images without their consent. Moreover, making an image search on your pictures will help you ensure their safety and enable you to know on time if anyone is using them without your permission.
Final Words
Protection of your images from spammers and copycats is undoubtedly a herculean task. However, the assistance of an image search tool enables you to find them instantly without observing any complicated procedure. However, the reliability of the reverse image search utility is essential to get the best output. We suggest you give a try to the image search tool available on plagiarismdetector.net for the fastest and most accurate results. This tool is completely secure to use and enables you to detect any source using your images without any authorization in a matter of seconds.