Content Writing Tips: How to Write Plagiarism Free Content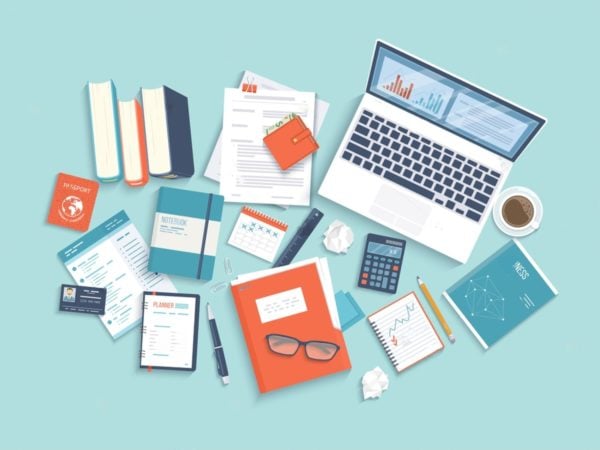 Views: 1258
Reading Time: 15 Min To Read
Uploaded On: January 26, 2023
Content is certainly the main core of a content marketing strategy. A well-written content attracts your audience's attention and turns them into loyal customers. However, writing quality content is a challenging, time-consuming, and difficult task that may require enough time from a writer.
Furthermore, maintaining uniqueness is another crucial task that every writer must work on to avoid penalties. Submitting duplicated or copied text in your writing will lead you to face monitorial or reputational damages. So, if you want to stand up in this digital marketing industry, you need to learn how to create fresh, inspiring, and quality content to outshine your competitors.
Tips to Write Plagiarism free Content
Writing on a similar topic again and again often makes it hard for the writers to bring up something unique. Furthermore, a lack of experience with the basics of content creation can lead writers to face plagiarism penalties. Therefore, it is difficult for writers to pay full attention to writing content that is free of plagiarism.
The suggestions shared in this blog post will surely help you write impressive and plagiarism free content.
● Use Your Own Words and Thoughts
The most important thing that every writer needs to understand is that uniqueness of ideas and words is necessary to get the attention of readers. There is no scope for duplicated content in the real world. Those days are gone when an individual could enjoy success by submitting copied content. The easy access to a modern facility like an advanced plagiarism checker makes it a simple task to find any duplication in content. Therefore, it is essential to rely on your own skills and create content using your own thoughts if you really want to avoid any charges of plagiarism.
● Make an In-Depth Research
Research is the crucial step in writing unique content. Exploring different platforms to look for accurate information is useful for finding something that is relevant to your topic. Relying on a single source completely is not suggested as there are chances that it contains inaccurate information. Doing in-depth research gives you a chance to compare the information from different sources and fetch authentic data. Furthermore, this will enable you to write fresh and plagiarism free content.
● Modify the Content
Modifying the content is the most valuable approach that can help writers to generate plagiarism free content. In this approach, you write in your own words or other writers' published text. For those unfamiliar with paraphrasing, it's a type of writing in which a writer rewrites the written content in his/her own words while maintaining the original text's meaning. Paraphrasing is ideal for those who need to create content in bulk within a limited time. However, good rephrasing skills are essential to rewrite a text properly.
● Cite the Text Source Properly
Citation is about giving credit to the source or author of the text being used. Citing the source is the best way to avoid any penalties for committing plagiarism. Professional writers can also get an advantage from this method, as they can define the source of statistics to support their claims. However, there are cases where writers cited the source but still faced penalties because of using improper citation methods. Using standard citation styles like MLA, APA, and Chicago is suggested to avoid any undesired situation.
● Follow Your Own Writing Style
The selection of tone, writing style, and vocabulary cannot be the same for each writer. There are a number of writers who prefer a formal writing style. The writers have different opinions when it comes to maintaining the tone of the content. Moreover, the niche and targeted audience are crucial factors that impact the writing style and tone selection. Finally, the choice of words and phrases sets the tone of an article.
Therefore, it is essential for a writer to maintain his/her own writing style. Following others' styles may affect your own creativity and end in plagiarism. Furthermore, checking for grammatical mistakes is also inevitable to maintain the quality of content. The use of an advanced grammar checker is ideal to find any grammar or spelling mistakes in the text.
● Use Plagiarism Checker Tool
The assistance of modern technology is highly beneficial for increasing the quality of content. Following the manual ways of detecting duplication in writing would require too much time. Reading all the text yourself and comparing it with multiple articles to find any similarities is a time taking process.
However, using a free plagiarism checker saves you from all the efforts and gives you a chance to reduce the chances of duplication in writing. You only require to enter the text on a duplication finder. The facility will check for similarity by comparing it with millions of web pages and highlighting any matched text or phrase. The plagiarism check report you get from the facility can also be used as a reference or proof of unique work. This practice is highly recommended to every writer before submitting or uploading it to prevent any punishments.
Final Words
In the last analysis, plagiarism is dangerous for a writer's credibility and fame. The information shared above would have guided you about the significance of writing unique and quality content.