Plagiarism: Primary and Secondary Sources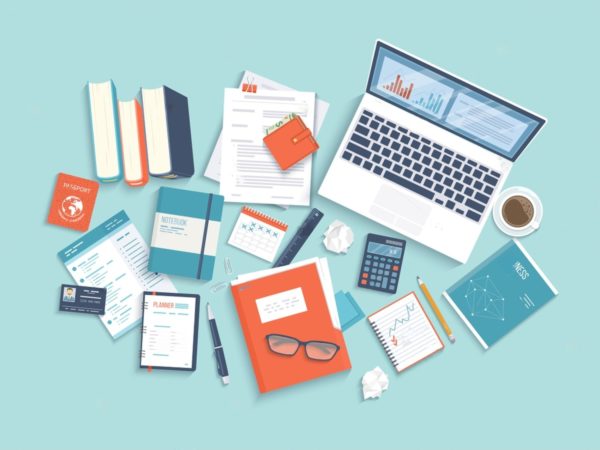 Views: 1258
Reading Time: 15 Min To Read
Uploaded On: March 17, 2023
Plagiarism is certainly one of the most concerning issues in recent times. This unethical activity has spread to almost every single institute and destroyed the careers of millions of people. Whether it's an educational sector, business domain, or any professional field, you will witness unimaginable destruction caused by plagiarism. Stealing the information of others and claiming it your own creation is a clear breach of academic and ethical norms. This practice ruins the efforts of an individual and prevents him from due credit and respect. The important question that arises over here is why people follow such illegal and immoral practices. Well, there are numerous reasons that lead people to plagiarize others' work.
Why Do People Duplicate Others' Work?
Writing appealing and catchy content from scratch is not everyone's cup of tea. A firm knowledge of grammar rules, excellent vocabulary, and appropriate skills in sentence structuring are essential steps of content writing. People lacking in these skills often prefer looking for shortcuts that can help them complete their assigned tasks. Moreover, research is another crucial part of content creation that plays a vital role in ensuring the quality of content. However, duplicating others' ideas unintentionally while doing research can raise plagiarism charges upon you.
Extensive Research is the Key
Research is undoubtedly a critical factor in content writing, especially if you are writing a research paper. While writing research papers, the study of various sources becomes essential to obtain relevant and authentic information. For example, analyzing the primary source, secondary source, and your own previously researched work helps you find the most useful content that can support you in completing your research work. But what is a primary and secondary source of information?
In case this question pops up in your mind, then we've got you covered, as we are going to explain the primary source and secondary sources in this blog post. So, read this blog post till the end to learn about different sources of information appropriately.
Primary Source
Primary source, also known as first-hand information, is the most authentic data related to any event. There are possibilities that the content is shared after a particular time in the shape of a personal biography. Simply saying, the first information about any topic, incident, or idea is called a primary source. As a writer, if you share any event you have experienced or an idea that is solely your creation, then you are the primary source. However, it is important to state here that there is no guarantee that the book written a long ago is the primary source, as there is a possibility that the author of the book restates the idea or information of any other author.
Primary Source Examples
Here are a few examples of primary sources:
● Letters, journals, and personal thoughts
● Original Pictures
● First-hand newspaper reports
● Original artwork
● Documentaries
● Research Work
● Surveys
● Speeches
● Biographies
● Paintings and songs
● Published essays
Secondary Source
Secondary sources generally analyze the primary source. They mainly examine, evaluate and analyze the information produced by primary sources. Once they deeply analyze the primary source (or multiple primary sources), they derive a conclusion on the basis of their research.
Secondary Source Examples
The prominent examples of secondary sources include:
● Essays
● Reviews of Books
● Textbooks
● Summary of ideas and events
● Commentaries
How to Determine the Difference Between Primary and Secondary Sources?
Discovering the difference between a primary source and a secondary source is certainly a challenging and time-consuming task. A detailed analysis of the text is necessary to evaluate the words that explain the writer's action to learn whether the source is primary or secondary. There are few words that define whether the text is first-hand information or not. Some of the action words that can help you find the information in the primary source are:
● Analyzed
● Examined
● Experienced
● Estimated
● Predicted
● Examined
On the other hand, the secondary source mainly focuses on discussing the information presented by the primary source. If you feel that the content you are reading is basically an analysis of the idea shared by another source, then consider such content a secondary source. Individuals widely use this practice to find secondary sources. The words that will denote the text is an analysis or study of another author are:
● Study
● Synthesis
● Summary
● Assessment
● Presented by
The study of the abstract or complete article, in case you couldn't get a proper idea, will help you find the source. The words stated above will also provide support in determining if the source is primary or secondary. Moreover, it will allow you to evaluate whether the content is the author's own idea, research, or it's a study of a primary source.
Another useful approach to find if a source is primary or secondary is to evaluate what it is about. For example, if the article or piece of text you are reading is an analytical essay, then it will be a secondary source. However, if it's about the experiment or incidents observed by the author himself, then it will be considered a primary source.
When Should We Use Primary & Secondary Sources
Primary and secondary sources are entirely different from each other and serve different purposes. For instance, while presenting your own idea, theory, or argument or making a clear assertion, you must support yourself with the primary source. Giving credit to the primary source helps you justify the claims you make with credible and verifiable data. If you have contributed to the existing body of a paper on the subject you are covering, then you need to work with the primary source. Moreover, it is essential to have assignments where you should use both primary and secondary sources.
In case you are working on content that explains the topic comprehensively, secondary sources can complement primary sources to support you in backing up your position.
Final Words
In the last analysis, evaluating the source of information is highly crucial to analyze the credibility and authenticity of the provided information. Therefore, the collection of relevant and quality information relevant to the topic you are writing on is an essential part of content writing. Primary and secondary sources are major ways to find useful information that can help you learn about a particular subject or topic. The information suggested in this blog post would have guided you about the difference between both sources and how you can evaluate the difference between primary and secondary sources.
Moreover, you would have learned the importance of ensuring uniqueness in writing. Eliminating the instances of duplicating others' ideas added in your text unintentionally is a must to avoid the penalties of plagiarism. The use of an advanced plagiarism checker will enable you to track any copied text in your work. Discarding them will help you maintain quality and ensure the genuineness of your written work.
We hope this blog post has helped you learn about primary sources, secondary sources, and ways to differentiate them appropriately.