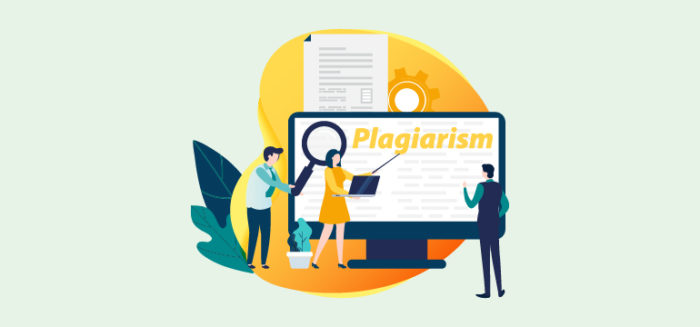 December 26, 2019
How Can Textual Content Mistakes Hurt Your SEO?
We all are well-versed of the importance of search engine optimization that is considered key to success for any website as it plays a primary role in improving a site's ranking in search engine result pages. SEO is crucial, but apart from it, the content on your website's pages also have a significant part in determining the position of your site on SERP.
While creating content, you can follow some tactics that will not only add value to your site, but they will also lead to an improvement in SEO. But there is always a two-way street that can either take you high in the clouds or bury you deep down in the ground. Hence, you must analyze your textual content before publishing it on your website.
In this blog, we will delve into some mistakes that you or your writers might be making while writing a blog or article. If you want to save your site from negative ranking, then you must keep reading this post to understand these blunders for avoiding them in the future.
Poor Construction & Quality
Readers and search engines can easily judge between a well-written and poorly constructed text. Many people are focusing on daily posting when their main focus should be on quality rather than quantity. A high-quality blog posted every week would be much fruitful than poor-quality blogs uploaded daily.
The readers should not get bored after reading your blogs. Thus, it's essential to create engaging articles so that the visitors will feel like they are actually communicating with you, and not just reading something in black and white. Plus, improper grammar and spelling mistakes also decrease the worth of content; therefore, it's essential to proofread your content or use grammar checking tool for altering these slipups before uploading it on your site.
Short Lengths
The phrase "shorter is better" might force you to write briefly on every topic you are going to publish on your website. But this was part of the past as now search engines consider short content as underdeveloped, and they are doubtful to earn a rank on the first page.
In general, readers don't admire blogs that are too short and have limited information. A page with a short text and large empty spaces could be annoying as it fails to provide the details you were looking for. Your priority should be to resolving queries of people with your blogs by discussing in-depth details and covering all the angles that are associated with the main topic.
Duplicated Information
Duplication is the most common error found in any content, and it damages SEO the most. If you are copy-pasting someone else's work or using their ideas in your blogs, then sooner or later, it will be identified by Google and visitors that will lead to a downfall in the ranking. In the worst case, your website can get deindexed entirely from search engines due to plagiarism.
Therefore, you should focus on providing the original content to visitors to save yourself from negative consequences. As you will be publishing unique blogs on your site, its chances to achieve a high rank will increase as Google admires fresh content and indexes it faster.
Tip: You can use Plagiarism Detector to identify plagiarized phrases, sentences, or paragraphs from any text, and remove it before publishing.
Conclusion
These are the three main content mistakes that can ruin the SEO of your website. However, it isn't a tough job to overcome these mistakes and get back on track. Avoiding these errors will not only save you from their negative impacts on SEO, but it can also result in improving the SEO of your website.