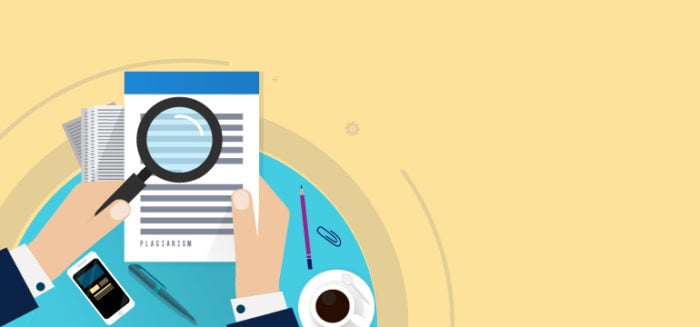 August 19, 2019
The A to Z of Guest Blogging
From last few months, I am writing guest posts like a madman. The process of coming up with creative guest posts is a tricky task. Guest posting requires to invest your time to get desirable results out of it.
Nonetheless, according to my experience, guest posting can be the ultimate way of your content strategy to grow your blog readership. Let me clarify how it can develop your blog's online presence.
Just cut to the chase, firstly we need to know. What is guest posting?
Guest posting implies to writing content for other websites or blogs. If we further breakdown the process, then it is writing on the sites of the same niche.
To reach a wider audience, we need to write for other blogs. The same I do to target the audience of other sites. By getting involved in this process, we can connect with the new readers. Along with that, it also helps to get your name out in the virtual world. At first glance, it might seem to be as tough as a rock. But once you get into writing guest posts, you will be able to climb the tree just like a cat.
The digital space has a lot of competition and to beat the hell out of your competitors; you need to beat the drums in cyberspace to get recognized by your targeted audience. It is one of its kind the most effective strategy to build your online influence.
Build Relationships by Guest Posting
Every blogger dream of having quality and superior content. If you are good in guest blogging, you will surely add an extra value to someone else's blog, which will lead you to build a good and healthy relationship with them.
Bloggers are most active in online conversations, and throughout the internet, whether it's social networking sites, forums, or other related platforms they are trying to build new relationships. Such an attitude can be highly influential in acquiring substantiating online market.
Social Media can contribute a lot to your blog subscribers, and if you have built new relations, you will be increasing your readership over the web.
Influence of Guest Blogging over Search Engines
No one can deny the eternal truth that backlinks are still the utmost contributor in enhancing your site's authority in the eyes of Search Engines. If you have already adopted the strategy to reach the audience of other sites, then you will be surely placing the link of your website in the form of anchor text or a naked link in your blog to direct the traffic to your site. Do you know, that these backlinks are the catalyst to get your site indexed by Google and other search engines? Along with that, in the future, it will also be increasing your site's reputation?
Have you ever thought of guest blogging on your site?
I always allow newbies and established bloggers to write content for my site, and in return, they get a backlink to their website. It is a good practice as it can be beneficial at both the ends. I will be able to have content on my site while others will be getting a link to their website.
Essentialities for being a Good Guest Blogger
There are some of the essential ways to follow for guest blogging to generate desired results. Let's take a look:
Link the guest blog with your blog and vice versa
Share on Social Media
Stick with audience response on social media to get in touch with them
Everyone is not practicing this strategy, but it is a good idea to be professional in your felid. Moreover, it will let you get in touch with new communities, and you will also be able to explore their internet habits to update yourself.
Lastly, I would like to mention that to take your name out in the online market. You have to exhaust all the possibilities. It will ultimately help you out in generating the desired results. So, get ready and add more to your content strategy.