Steps to Build a Strong Social Media Marketing Strategy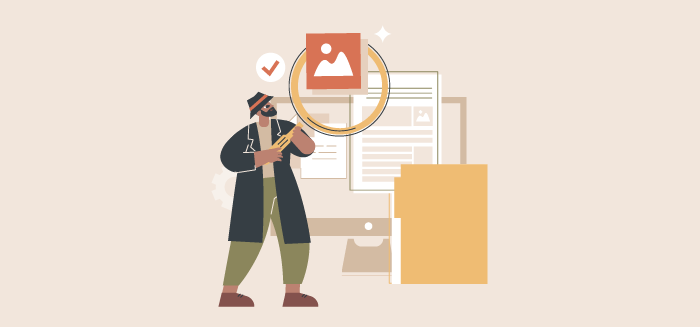 Views: 1258
Reading Time: 15 Min To Read
Uploaded On: September 12, 2023
Gone are the days when you can engage your targeted audience by following conventional marketing strategies. The invention of modern technology, especially social media, has modified the patterns of running a business. Now, you cannot impress your readers only by offering them high-quality products or services. You must have a strong marketing strategy, or you can say a powerful social media marketing strategy to let people know about your business.

The huge competition in the business world has made it inevitable for every company to have a strong presence on social media platforms. Therefore, most leading companies have dedicated teams of professionals who promote their brands on different social media platforms.

If you are a startup and want to compete with the giants of the corporate sector, then it's essential for you to pay attention to social media marketing strategy. In this blog post, we will guide you about the social media marketing strategy and share key suggestions that will help you build a strong and results-oriented social media marketing campaign. So, keep reading to learn more about social media marketing.
What Is Social Media Marketing?
The use of social media platforms to promote your products or services is known as social media marketing. This process includes the creation of high-quality, unique, and engaging content personalized to the context of each social media platform. The primary purpose of creating such content is to engage maximum audiences and improve conversions.

Therefore, it is essential for businesses to invest their resources in making a splendid and flawless social media strategy to earn the attention of the maximum audience. Recent research states that businesses that use social media have witnessed their ROI improve by up to 120%. So, if you desire to outshine your rivals, then strive hard to work on building a successful social media marketing strategy.
Steps to Develop a Powerful Social Media Marketing Strategy
The following suggestions will help you build a strong social media marketing strategy that will certainly help you grow your business at a blazing speed. 
Understand Your Audience
Learning about your targeted audience is the fundamental element of your social media marketing strategy. As a marketer, you first need to find out who your targeted audience is and how your offered services and products can help them in their lives. Demographics and psychographics are two major aspects that can aid you in this regard.

Demographics are the statistics and descriptions of specific groups of people, like their location, age, gender, and professions. You need to understand that these descriptions or statistics may not relate to your business. Taking the help of advanced online facilities can help you determine your targeted audience's demographics. You can examine your competitors' strategies for this analysis.

Similarly, psychographics define your targeted group of peoples' values, opinions, interests, and attitudes. The following questions can help you in making this analysis.

How does our product or service help these people?
Why will they prefer our services? Will they use it for professional reasons or personal purposes?
What queries do they mainly use to find any such products or services?
Do they have adequate knowledge about your products or services?
This analysis will play a crucial role in the success of your social media strategy. Therefore, try hard to get familiar with your audience if you desire to make your marketing strategy successful.
Target Different Social Media Platforms
There are a number of social media platforms that can help you engage with your targeted audience. But it is entirely up to you to select the platforms that can work well for you. It requires a deep analysis to find out which platforms can help you grow fast and increase your conversions.

To achieve this, you need to look at your business analytics on each platform (if you are already using different social media platforms for promotional purposes). Moreover, keeping an eye on the people who engage most with your posts is also important. In case you are new to social media, then it is suggested to try up to 3 platforms instead of trying your luck on all platforms.

Choose 1-3 social media platforms and then focus on them. Strive hard to craft the best quality content for those platforms. It is important to understand that your social media strategy must be sustainable in order for it to work properly.

Narrowing down your focus on a smaller number of platforms will help you get better results. The important question arises here: how can we find out which social media platform is perfect for us? Well, you need to find out the social networks where you target people who hang out. Analyzing your competitors' preferences will also help you in choosing the most suitable social media platforms to target.
Create Engaging Content
The next phase is crafting quality content for your audience that can engage them. Understanding the expectations of your audience is immensely important in creating content that can attract them and make them your loyal visitors. While crafting content, you must ensure its relevance with the buyer persona. Similarly, writing about the common problems faced by your targeted group of people and providing them with solutions is also a practical approach to engaging them.

You can also write about the latest research related to your industry to get the eyes of people. However, it is important that your content is not copyrighted. You must paraphrase your content at least once before publishing it. Using a paraphrasing tool helps you make your content unique and engaging.
Pay Attention to Your Competitors 
Keeping an eye on your competitors' performance is an integral part of social media marketing strategy. Analyzing your business rivals' techniques to reach their audience is a great way to improve your strategies. Fortunately, there are tons of competitive analysis utilities available on the web that you can use to find what your competitors do on social media.

You can easily find out the posts that mostly work for them and what social media platforms are bringing the best results for them. Focusing on your competitors' social media strategy will enable you to stay one step ahead of them and gain the appreciation of the maximum audience.
Improve Engagement on Social Media 
Crafting quality content and posting it on different social media platforms isn't enough. You also need to make efforts to build a strong relationship with your audience in order to earn their loyalty. The best approach is to engage with your followers on a regular basis. The feedback or opinion of your followers is equally valuable and crucial as other corporate brands.

Therefore, it is a must to engage with them on your social media channels. The use of attractive hashtags, posting stunning photos, or encouraging customer content are some other useful techniques to boost engagement on your posts. It has also found that user-generated content helps businesses gain 50% more sales. Therefore, it is a must to provide the best quality content to your audience and keep active on social media to reach them exquisitely.
Bottom Line
The effective use of social media platforms enhances the chances for a business to grow faster. A well-designed social media marketing strategy is unavoidable for brands that desire to rule the business world. The information shared in this blog post would have helped you learn the effectiveness of an excellent social media marketing strategy for engaging users. Moreover, the suggestions we shared above will definitely assist you in developing a remarkable marketing strategy. Taking the help of advanced utilities and social media platforms will definitely aid your business in earning the appreciation of your targeted audience and engaging the maximum audience.