Why Is Plagiarism Checking Important for Students?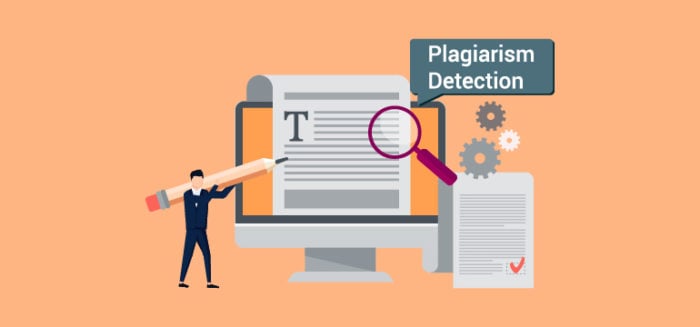 Views: 1258
Reading Time: 15 Min To Read
Uploaded On: December 30, 2022
Technology has advanced dramatically in recent times. This innovation in modern technology has created remarkable opportunities for students to complete their assigned tasks efficiently.
Writing academic assignments is a critical part of students' lives. Students from all levels, especially high school and college students, write their assignments to pass with good grades. Completing the assigned tasks by supervisors enhances the problem-solving and creative skills of students and helps them in their future roles.
Therefore, all leading universities and colleges have started emphasizing this crucial matter and updated their scheme of study. Now, it has become essential for students to write academic assignments or research papers to complete their degrees. However, there are some important things that every student must know while working on their assignments.
However, there's a question that might be popping up in many individuals' minds: what exactly is plagiarism?
This blog post will teach you everything about plagiarism and how you can control it. Let's get started.
What is Plagiarism?
Copying or stealing other authors' information without their consent and using it in your work is known as plagiarism. Copying others' work is a serious offense and violation of ethical norms that can ruin students' fame and credibility and place them among copycats. Therefore, it is inevitable to ensure the content you submit to your instructors is free of plagiarized text.
Why Submission of Unique Work is Mandatory for Students?
Uniqueness is the first and foremost element that is always demanded in students' assignments. There is no room for plagiarized writing in the academic sector. Submitting plagiarized work not only damages your reputation but also costs you heavily. All leading institutes have set severe penalties for plagiarists, like rustication from the college.
That's why it is mandatory for students to ensure that their submitted assignments or research work are original to avoid any charges of plagiarism.
How Checking Plagiarism is Beneficial for Students?
Checking plagiarism in the assignments before sharing them with the instructors help students to avoid various undesired situations. The other prominent advantages of checking plagiarism are shared below.
● Allows you to Depict Honesty
Attaching the plagiarism report along with the assignment or research paper works as evidence that your submitted work is free of duplication. This practice will help you show your honesty towards your submitted work. Moreover, it will also let your teachers understand that you won't intend to cheat them and submit others' work.
● Ensures Uniqueness of Written Work
Examining the uniqueness of content before submitting it to your instructor will enable you to ensure that it doesn't contain duplicate content. This will save you from facing any embarrassment in front of your friends or colleagues. Furthermore, it will protect you from being vulnerable to the penalties for committing plagiarism.
● Establishes your credibility
Submitting unique and well-written content to your instructor will help you show your excellent research skills and creativity. Furthermore, providing a unique and inspiring idea will turn you into a reliable source they can rely on. They can present your work as an incredible piece of information to other students that, make you a popular and trustworthy author.
Use an Online Plagiarism Checker to Detect Duplication
Technological advancement has blessed us with plenty of beneficial facilities that make crucial tasks easy to execute. However, finding duplicate content in writing is a complex task. You may have to dig deep into the web or go through countless journals and books to find any duplication in the content. This procedure requires extensive struggle and time, and you may not be able to get the desired output.
However, the assistance of an online plagiarism checker saves you from all these hassles and gives you the quickest way to find duplication in your content immediately. You just have to enter the text in the input box. The utility will start processing your uploaded text, compare it with billions of web pages stored in the database and highlight the matched sentences instantly. The tool will provide you with a plagiarism report that helps you to eliminate all the traces of duplication to make your content unique.
Bottom Line:
In the last analysis, plagiarism is a curse for students that can ruin their dignity and fame in no time. The information provided in this post will help you learn the consequences of duplicating others' work in your research or assignment.