How to Convert PDF to Word: A Step-by-Step Guide?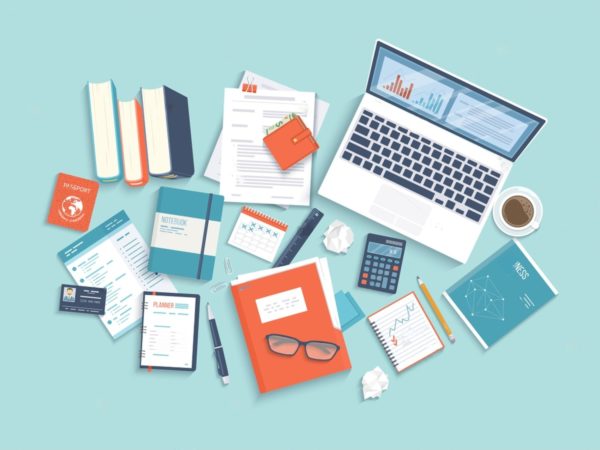 Views: 1258
Reading Time: 15 Min To Read
Uploaded On: March 6, 2023
Writing is undoubtedly a challenging and time-consuming task that requires a lot of time and research from the writer. This becomes more challenging if you don't have appropriate utilities to use. The selection of proper document format also plays a crucial role in this regard. Similarly, keeping the data protected from copycats is another critical aspect that writers must take seriously. Therefore, choosing the best document format is necessary to counter all the difficulties and create your content in the best manner.
PDF Vs Word
PDF (Portable Document Format) is a popular document format used widely by people in almost every part of the world. Professional and educational fields prefer this file format for storing and sharing their information. PDF is famous for its compact size, security features, and multisystem support. However, when it comes to editing, this file format is not considered ideal. PDF doesn't give you free hand in editing the content, especially if you don't have a premium PDF editor on your side.
On the other hand, the Word document format is the perfect option for creating and editing documents. Authors, researchers, content writers, freelancers, and anyone else who is associated with the writing club prefer this document format to create written material. Moreover, the ease of modifying the content in Word format often leads people to transform their PDFs into editable docs.
If you are also one of those individuals who want to convert PDF to Word and are looking for possible ways, then this blog post is mainly for you. Here, we will discuss a few useful and easy methods to change PDF files to editable Word documents. So, keep reading this blog post to learn how to convert PDF to Word format.
Methods of Converting PDF to Word
Converting PDF to Word becomes simple to execute with appropriate utilities. Below are a few extremely easy methods to transform PDF files into Word documents.
PDF to Word Converter (Online)
A PDF to Word converter online allows its users to change the format of their documents from PDF to editable doc without facing any restrictions. Using this method, users don't have to go through any installation at all. All they require is a strong internet connection to reach a web-based PDF to Word converter. Below, we will share the method of converting PDF to Word using a reliable and highly advanced PDF to Word converter offered by plagiarismdetetcor.net.
Following simple and easy-to-execute instructions to convert PDF files to Word easily.
● Access PDF to Word converter from your web browser.
● Upload the PDF file you want to convert to an editable document.
● Press the 'Convert PDF to Word' button once the file is uploaded.
● The utility will convert the uploaded PDF to Word automatically.
● Fetch the converted Word document to your device by pressing the Download button.
PDF to Word Converter (Smartphone Application)
Millions of people manage their documentation on smartphones, so they often look for applications that can help them in this regard. Fortunately, many PDF to Word converter applications exist on the App Store and Play Store. Using these applications, users can easily convert their PDF files to editable Word files instantly. However, installation of PDF to Word application on your smartphone is required for following the method. Once you have installed a reliable PDF converter app, simply follow the given instructions.
● Open PDF to Word Converter application
● Upload PDF file
● Choose Word format as the Output format.
● Press the Convert button.
● Save the conversion output by pressing the Download tab.
Reasons to Convert a PDF to Microsoft Word
PDF and Word, both document formats are equally popular all around the world. However, each of these formats has its own importance. It makes them less or more useful in different situations. For example, PDF is widely used for sharing confidential information because of its advanced security features. Similarly, you don't need to install dedicated software to run PDF files. But, editing the content of a PDF is a difficult task. To counter this hassle, people prefer converting their documents to Word format. Word format is ideal for creating and editing content in a document.
The availability of this file format allows people from all fields to edit their content anytime without any hassle. Also, extracting or adding pictures in the content is simple and easy in Word file format. That's why many professionals and researchers prefer the Word file format for sharing their content.
Final Words
Converting PDF files to editable Word becomes essential if you want to make changes in the content. The information stated in this blog post would have guided you about the reason for transforming PDFs to Word format. Also, the methods we have stated in this blog will surely help you convert your portable document format files to editable documents without affecting their formatting and quality. You can choose any of the mentioned methods as per your preference and convert PDFs to the desired format swiftly.
We hope this blog post has helped you learn the ways to convert PDF to Word without requiring anyone's assistance.