Craft Client Winning Sales Copy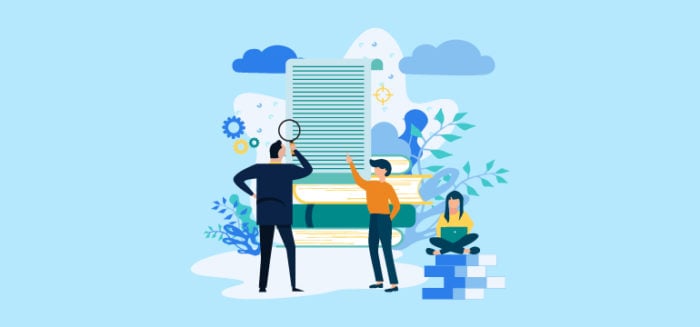 Views: 1258
Reading Time: 15 Min To Read
Uploaded On: July 18, 2019
How to Craft Client Winning Sales Copy?
Writing a compelling and client winning sales copy sometimes becomes challenging to craft. If you are a beginner to the world of copywriting, you might be wondering how to layout the basic structure of the marketing copy.
Well, I think that brands should hire a professional copywriter. For the startups, it's difficult as they can't afford a highly paid writer at an initial stage of their company.
So, this article is written primarily for a startup business, so that they may know about the basic essential elements about copywriting. This article will delve into the topic of crafting a killer sales copy. Let get into it and look for the best techniques that can be used to write a good sales copy.
The Hidden-Secret of Sales Copy
The hidden secret to writing a compelling sales copy is to provide all the essential details to the readers without overwriting. While writing, you need to have a conversation with the targeted audience rather than being formal with a dull tone.
Try to craft your copy in a way that it can touch the heart of the reader. The conversational style is likely to produce more results instead of that typical descriptive boring style. The readers feel to be engaged, and it makes them feel that a real person is having a conversation with them. You have to produce your content that can sync with the reader's world outlook.
Avoid using Fancy Words
Whether you are a beginner or an experienced copywriter, you need to use simple words and phrases that can be easily understood by the reader. As those fancy words will only distract the attention of the reader, and you will only be showing off your intellectual snobbery.
It would be ridiculous and insane to use words like "supercalifragilisticexpialidocious," but instead, you can use the word "awesome," which also means the same. You have to make your tone sharp as a knife, which can instantly cut all the barriers between you and your reader.
Use Adjectives & Verbs throughout your Content
There is a simple formula that can win the clients for you, write your content in a precise way. Use adjectives in your content as it will enhance the quality of the copy. And, the reader will be most likely to get an idea about the attributes of your product and service. More or less, the same case is with verbs; it will not only increase the quality of content but will also help you out in the better formation of your marketing copy.
Do Not Exaggerate
Have you heard the famous saying by Albert Einstein?
'If you can't explain it simply, you don't understand it well enough."
Mr. Albert was right! It is true that if you are not well aware of what you are selling, there is a chance that you will be not getting clients. As, if you have a better understanding, you will be better demonstrating your product or service to the audience. Over here, you need to bear in mind not to exaggerate and try to be precise and simple.
Before getting your sales copy published, make sure to proofread every word and phrase, it will help you out to identify the missing links in your content.
So, your copy must be impeccable and error-free. Revise and rewrite everything that you think is not appropriate or not depicting your thoughts. Because if you get successful in giving words to your thoughts, you will be the best sales copywriter in the market. So it becomes highly essential to proofread your content.