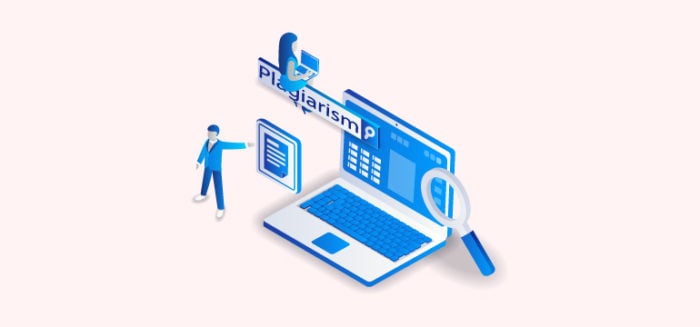 June 13, 2019
How To Cope With Academic Plagiarism
Plagiarism has contaminated schools, colleges, and universities worldwide. It has a drastic impact on the overall academic environment.
Academic institutions are struggling a lot to minimize the ratio of Plagiarism. Plagiarism is a process to duplicate someone's words or even ideas to produce content without giving proper citation.
If you are trying to copy even a single sentence for your thesis, research paper, or assignment, you are plagiarizing. Plagiarism is not only limited to students, but renowned personalities and professors steal ideas and content of others and claim as their own. And that's the reason Plagiarism has infiltrated into the realm of academic institutions.
Almost all around the world,
especially in western societies, it is considered highly unethical and illegal
to steal ideas and words. Even stealing the concept of paintings is considered
Plagiarism.
What differs Research from Plagiarism?
It's an excellent way to conduct comprehensive Research before writing on any topic. You can read articles, books, essays, and related stuff to acquire sufficient knowledge about any topic.
But it is essential to know how to research before probing into it. If you are using websites to collect data for your research paper, thesis, or assignments, then it will have lower quality.
Sites like Wikipedia only provide a general idea of any topic, but to write a highly researched paper, you will have to extend your research scope. There are plenty of sources that can help you out to find appropriate and relevant sources. You can read different journals related to your niche as they will provide complete details regarding your topic.
Whereas, Plagiarism is all about
rewriting any existing material already available either in soft copy or hard
copy. Plagiarism is not just about stealing someone's words, but duplicating of
ideas is also considered Plagiarism.
Plagiarism Software
You can come across plenty of plagiarism software that is either available online or you will have to install into your computer. These tools or software helps out academic institutions to find out whether students are plagiarizing or not.
They can determine how well researched paper they have submitted. Even some of the advance online tools or soft wares also mention the sources from where the content is stolen.
Pro tip [https://plagiarismdetector.net/]
Academic Institutions needs to have a
strict code of conduct for students to avoid Plagiarism. As it not only
destroys their creative skills, but it is extremely unethical as well.